The Right Way to Write a Blog Content that Engages Your Viewers
Tips on how to write a blog post be immediately evident and engages your viewers.
particularly if you are reasonably new at it.
In the event that you've been in business for any amount of time, you've probably recently been told that you need to blog.
It appears as though a significant added task, and exactly how
do you know that you're doing what you should be doing?
When it comes to how to write a blog post, there are some strategies to keep in mind for continued success.
It's nothing like any other form of marketing or sales. The goal is to push value and create something your audience may wish to read since they are arriving voluntarily at your station on the world wide web.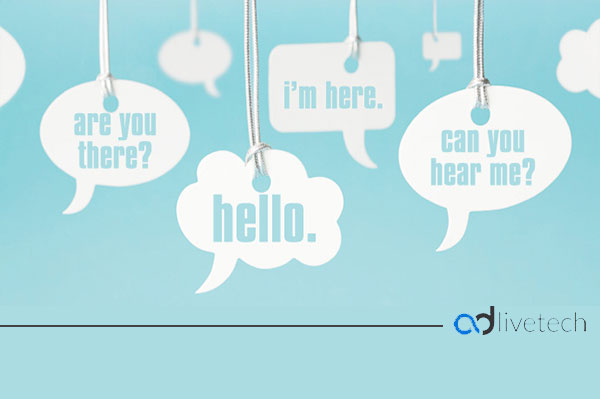 How to Write a Blog Post: 5 Tips for Creating Content Your Audience Will Want to Read
Come at it from their perspective — Writing a good blog post isn't about you. It isn't about what you want them to know. It's about your audience, and their pain point. What do they want to know when they are conducting research within your field? If you can answer their common questions, you'll have a much better chance at gaining traction.
There are some steps you can take to make sure your blog will serve your audience in the best possible manner. Consider the questions your customers frequently ask in person. People online are probably going to have some of the same questions, giving you a built-in audience. You can also ask your readers or customers directly what they want to know.
You can use Google Keyword Planner to conduct some basic-level keyword research. If you are unsure of how to do that, there is a chapter about it in my book Write Right-Sell Now. All of these things will help you understand your ideal reader and what they will want to know.
Understand your mission — There are several different types of blog posts you can write for your readers. Certain ideas lend themselves easier into different categories. For example, here are a few of the common blog posts:
How to
Lists
Industry news
Opinion
Product reviews
Expert interviews
All of these are perfectly valid types of posts, and are good to try from time to time. You can experiment with the type of post that does best on your blog, and see what your readers are naturally attracted to. Don't be afraid to try things out of the ordinary, and find new things that work.
Expand on your ideas — As you come up with blog ideas, flesh out the idea in a few paragraphs. When it comes time to write the post, you can take that fleshed-out idea and either use what you wrote or expand on it in a way that will make sense to your readers. Spend some time on that opening sentence. In journalism, it's called the lead.
That lead should engage your reader, and keep people curious about what's coming next. It should be interesting and entertaining. Maybe you have a lot of information you're looking to communicate, but if it's not done in a compelling manner, people will just move on to the next search result.
The job of each sentence and each paragraph is to move people on to the next. From the headline to the call to action, you have to keep people moving through your work. It's important to consider readability when it comes to how to write a blog post.
Write with visual learners in mind — Yes, you need to learn how to write effectively to communicate your ideas to your audience. But the web has drastically transformed into a more visual medium, and readers' attention spans remain short. This means that you need to write with your visual learners in mind.
Shorter paragraphs — This isn't an academic paper. This is meant to be edutainment. You need to keep it as easy on readers as possible, and the shorter paragraphs help them more easily move through your piece.
Bullet lists — Lists are an easy way to break down a series of tips or tricks. Any time you have a lot of information to dump, a list is your friend. Readers love lists. They automatically suggest high levels of value.
Compelling images — You should be using an image with every blog post. If it's a longer blog post consider multiple images to help people through it. This can be normal photographs, infographics, or simple designed memes. There are plenty of free locations for stock images such as Unsplash or Pexels. Websites such as Canva can be a tremendous resource for designing infographics or memes to place within your post.
Brevity and clarity in your writing — Keep it simple. There is no need to use long, complex $10 words when a .5 cent word will do. The goal isn't to show how smart you are. It's to convey information in a relatable and engaging manner. So read your work out loud, cut out the excess fat and the industry geek speak. Learn how to make your writing tighter. Your readers will thank you.
When it comes to how to write a blog post, it's crucial to make it as easy as possible to read. These tips should help.
Spend the most time on your headline and call to action — You may have poured your heart and soul into the body of your blog post, spending hours crafting the content exactly to your liking. Or maybe you're running tight on time, and efficiently worked through your content to move on with your next case.
You saved that pesky headline for last. You can just slap a few words up there and move on to the next thing, right? No. No. No. No. No. Did I mention, don't do that?
Your headline is what people see in the search results. It's what people see in the social media feed. Spend some time learning how to craft an enticing headline. Learn how to make a promise. Learn the proven psychological words that will help you sell. Spend some time creating a headline that will draw people in. Your hard work on the body is all for nothing, if you're not drawing people in.
The same thing goes with a winning call to action. Make sure you are asking people to take action the way you want them to. If you've given people significant value through the course of your post, there is no harm in asking them to register, download, buy, comment or share.
It's Trial and Error
Again, when it comes to how to write a blog post, you'll have to figure out what works for your audience. Keep trying new things. Experiment with different types of posts, or post length, and find out what works best. Keep at it.
What's worked best for you, when it comes to how to write a blog post? Let me know in the comments.
Thanks for reading my blog, if you have any questions, please contact us.